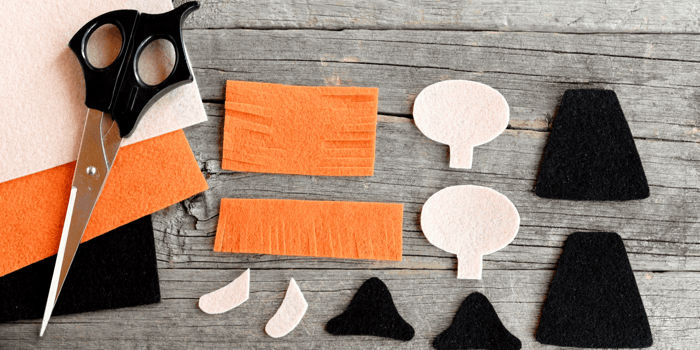 These days, the Halloween costume business is booming, and it's easy to order just about anything you want. However, those costumes are often expensive, especially when you consider the low quality. The wide availability also means that costumes just aren't as imaginative as they used to be.That stops now!
With these amazing DIY Halloween costume ideas, you can save yourself a bit of money and impress everyone you greet with a one-of-a-kind costume you won't see in any store.
For Adults
Operation
Did you know that the patient in the classic game Operation has a name? It's "Cavity Sam," and you'll find that it's a surprisingly easy to make a costume. Take a cheap sweat suit and cut holes for each of the areas with a game piece. Line the back of those holes with a red fabric. Then cut out the game piece shapes from sturdy card stock – the wishbone, the pail for "water on the knee," the butterfly for "butterflies in the stomach," and so on. Attach those to the red parts, give yourself a red clown nose, and everyone will instantly know what you are.
Jack and Coke
An easy costume for a couple is "Jack and Coke." Simply purchase a Jack Daniels t-shirt for one of you and a Coke t-shirt for the other. Spice up the rest of the costume through accessories. You might have jeans and a bandana to give a "biker" look, or it might be funny to wear khakis for a more preppy style. Best of all, you can wear the t-shirts after Halloween, so it's not like you're spending money on something you'll only wear once.
Tongue Twisters and Plays on Words
If you're the type of person who likes creative costumes, consider one based on a tongue twister. This link has a lot of ideas, such as wearing a swimsuit and a trench coat lined with seashells for sale. The "identity thief" costume is a great solution when you need a last-minute costume. You simply need to take several of those "Hello My Name Is…" stickers, write several different names on them, and stick them all over your body.
Medusa
Alternatively, you could look both cultured and scary if you dress as Medusa. Simply wearing a tunic-type dress and glueing fake snakes into a wig will probably be all you need to do.
For Teens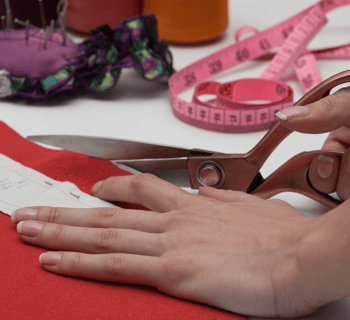 Glow-in-the-Dark Stick Figure
A glow-in-the-dark stick figure is easy to do and really fun to look at if you'll be walking around in the dark. Simply wear black clothes – or get a black bodysuit – and glue or tape glow sticks or LED lights along each limb. With a group of friends doing this, you'll be a cool gang.
The Big Bang Theory
Fans of the Big Bang Theory TV show might enjoy dressing up as the characters. This works well for a group costume or a couples' costume, depending on who wants to dress up. For Sheldon, you'd only need a superhero t-shirt over a long-sleeved shirt to get the effect. Amy would wear dowdy layers and glasses, while anyone dressing as Howard would want a flashy belt buckle. If you're a fan, you probably already have a good sense of what each character wears.
Anemone
If you're looking for something really creative, how about dressing as an anemone? To create this costume, you only need to tape several of those long balloons around you. Add a Nemo stuffed animal for added effect.
Instagram Pic
Another easy and fun costume for teens is the Instagram picture. You simply take a large poster board, cut out a square for you to stick your head as the "picture," and design the rest to look like the Instagram site.
Head-in-a-Jar
Anyone who wants to really impress should try the head-in-a-jar costume. It's surprisingly easy to make, but it is time-consuming, so start the project "a head" of time. Pun definitely intended.
For Kids
Wild Thing
Once you become a parent, it seems like the kids get all the fun. If your kids are still little, you could create a family costume from "Where the Wild Things Are" . Dress your child up as Max, with a furry white suit and a golden crown, then mom and dad can dress as different wild things.
The Mouse and Cookie
Alternatively, take some ideas from the "If You Give a Mouse a Cookie" story. This is especially nice for families with two children. One child dresses as the mouse from the story, wearing a pair of jean overalls and mouse ears, while the other is a chocolate chip cookie.
LEGO and G.I. Joe
Older kids might like dressing up as some of their favourite toys. LEGO guys and green plastic army guys are two easy and cheap costumes. The LEGO guy costume can be created with some cardboard boxes and paint, while the army guy costume just requires a lot of green duct tape.
Gumball Machine
Another costume idea that's easy and fun for kids is a gumball machine costume. You simply need to glue puff balls onto a shirt, then pair the shirt with red pants or tutu. It's even easy to make your own tutu without a lot of sewing.
Halloween is supposed to be about the fun. You shouldn't have to spend a lot of money to get the look you want. Try any of the above to guarantee a fun and budget-friendly October 31st.