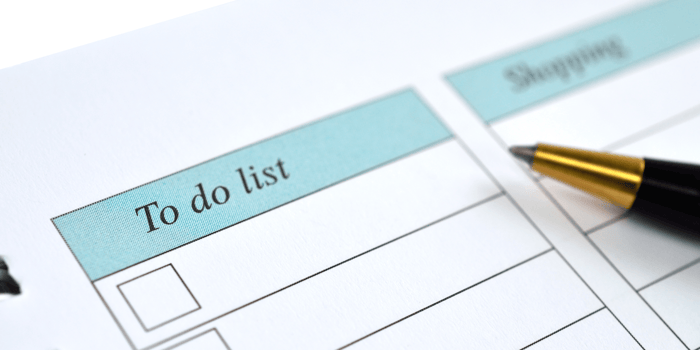 While many people are making New Year's resolutions to get healthy or take up a new hobby, making a resolution to put yourself in a better financial position will help your other dreams come true. Whether you're hoping to buy your first home, downsize to a smaller home, or you're just ready to relocate to a new city, these resolutions can help you get there.
1. Get Your Finances In Order
Your credit score affects your chances of getting a mortgage. The sooner you take charge of your finances, the sooner you can get into an affordable new home. Good credit is necessary to get a loan with a reasonable interest rate, but a good credit rating doesn't happen by accident. Stay on top of your credit situation by checking your credit reports, fixing any mistakes you find, and paying your bills on time.
2. Get A Clear Picture Of What You Want
Finding a home that meets both your needs and your budget can be overwhelming, especially when you have no idea where to start. You can make your home search easier and less stressful by taking the time to narrow down your options and decide what's most important.
Where do you want to live? Don't stop at choosing a city; research popular neighbourhoods and amenities to find your ideal setting. What kind of home do you want? Consider whether a single-family home is the best choice or low-maintenance, budget-friendly condo living is right for you.
To ensure a successful home search, try to write down the information you gather in your search, including important factors that may affect your needs now and in the next five years. Do you plan to remain at your job for the next 5-10 years? Do you think your family will grow? What do you like and dislike about your current home? You probably have many features that you consider a must-have but some that you can do without. Some buyers, for example, are willing to trade a large kitchen in exchange for more bedrooms. You may also prefer a shorter commute in exchange for a smaller home.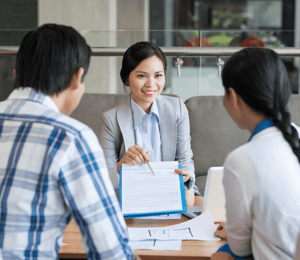 3. Explore Your Mortgage Options
The vast majority of home buyers need to get a loan to buy a home. Don't assume the most popular mortgage option will be right for you. Take some time to learn about mortgage options, how the size of your down payment will affect your mortgage payment, and how to get the best rate and terms.
Along with getting a loan with the lowest possible interest rate, you can also customize your mortgage to your needs. For example, you can choose a variable mortgage to get the best rate and choose fixed payments, which means more of your payment will go toward principal if rates go down and more goes towards the interest if rates go up.
If you're buying a new home, don't forget to talk with the home builder's preferred lender. They can likely offer special financing options and incentives to reduce your closing costs or even lower your monthly payment.
4. Save Up Your Down Payment
Your down payment will depend on the purchase price of the home, but most homeowners need a down payment of at least 5%. If your down payment is less than 20%, however, you will need to pay for mortgage default insurance (or CMHC insurance).
The size of your down payment not only determines the amount of CMHC insurance you'll need to pay, it also affects the size of your loan and monthly mortgage payments. With a down payment of less than 10%, your CMHC insurance is 3.15%. The good news is this percentage decreases as you boost your down payment. Make it a goal to save up as much as you can to reduce your monthly payments and overall loan cost.
5. Gather Documents Necessary For A Mortgage
A mortgage pre-approval is important, but it's very different than the actual mortgage approval process. Knowing what documents you'll need ahead of time can save you a great deal of time, plus it can reduce delays in closing.
Your lender will likely request a great deal of documentation from you to speed up the approval. Be prepared with:
Personal information such as your marital status.

Employment information, including proof of income. Cover your bases by gathering: T4 slips, personal income tax returns, copies of your two most recent pay stubs, Notice of Assessments from the CRA for the two previous years, and a letter from your employer's HR department with your position, length of employment, and salary.

Self-employed individuals will need incorporation documents (when applicable), financial statements for the company for the last 2-3 years, personal income tax returns, CRA Notice of Assessments for the individual and company, General Ledger statement, Profit & Loss statement.

Documentation of other sources of income such as rental income, part-time income, and pension income.

A copy of the mortgage statement for your current home and the previous year's property tax statement if you currently own a home.

Bank account information.

Down payment information to show where the down payment is deposited.

List of liabilities. This includes student loans, car loans, credit card balances, monthly leases, and personal loans.
You may also need additional documentation to buy a home, depending on your unique situation.
By adopting these New Year's resolutions, you will put yourself on the sure path to homeownership with a home you will love and comfortably afford!