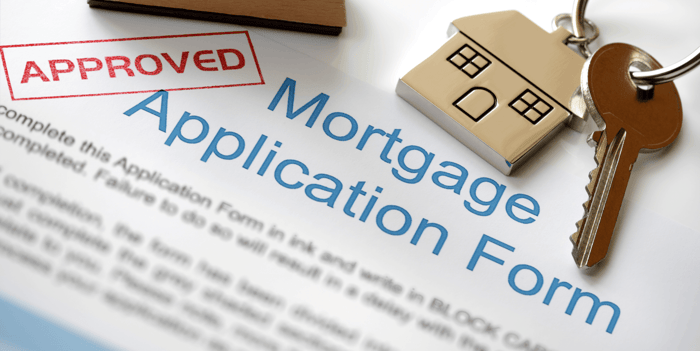 You've been working diligently to come up with a down payment for your first home, but sometimes it feels like you'll never have enough. Surprisingly, you don't necessarily need to have the full down payment in order to get started on the process of buying a new home. StreetSide Developments is constantly building homes on spec, and this gives first-time buyers the opportunity to finish up their down payment savings in a specific time period while the builders are still finishing the home. Home buyers can take advantage of a few different payment plan options.
To make things easy to understand, we'll use the same example situation throughout:
A person with $4,000 already saved up who wants to purchase a $200,000 home. The required five percent down payment on a home like this would be $10,000, so this person needs an additional $6,000 before purchasing the home.
Check out the following programs this person could use to get into their new home:
Bank-Approved Funding
Many people don't realize you can take out a loan to use for your down payment. This is typically done by borrowing from the RRSP. Through the Home Buyers' Plan, you're able to borrow up to $25,000. The money must be repaid within 15 years, and banks will factor this re-payment into their calculations when determining how much you can afford. The person in our example could easily borrow the $6,000 he or she needed to get the five percent down payment. StreetSide's preferred lenders can guide you through the process of borrowing from your RRSP for a down payment.
Home at Drywall Stage
A home at the drywall stage still has about four or five months before the new owner can move in. The builders are still working on the finishing touches. If you used this plan, you'd sign a contract with StreetSide to ensure the home would be yours. After, you'd be required to put savings into your account over the next four months so you'd have the $10,000 down payment by the time you're ready to close on the home. Using our example, you'd have to pay $1,500 each month.
Home Is Pre-Construction
This is similar to the above scenario, but you'd have a bit more time to come up with the savings. In such a case, the home is already planned, so the builder knows the exact cost. You would have about six months to complete your down payment, so you'd only have to save up $1,000 a month. This lower amount is easier for a lot of people to fit into their budget.
Home Is Pre-Pricing
Those who might need a bit longer to save up their down payment can look for a home at the pre-pricing stage. In this scenario, you don't know exactly how much the home will cost, so there's no stated amount you have to save per month. However, you do sign a contract with StreetSide stating you will save a specific amount with the intention of purchasing the home in the very near future.
Saving with StreetSide vs. Saving on Your Own
Of course, you've probably noticed these programs are basically savings plans. You might wonder why it would be better to do a program like this with StreetSide rather than commit yourself to saving your down payment on your own.
Most importantly, setting up this agreement with StreetSide means you get the home you want. These programs aren't just about ensuring you save the money you need; they're about securing the exact home you want. If you're looking to purchase in a popular Edmonton neighbourhood that might sell out, you may not have the luxury of waiting a few months to start the purchase process.
However, a lot of people just need the extra accountability. You know you want to buy your own home, but when it comes to choosing between putting $1,000 into your savings account or having some fun weekends and only saving $500, some people cave in. It may be easier to put savings towards your home if you have someone other than yourself expecting the payments to be made.
If you've been struggling to come up with your down payment, it's time to take a closer look at your options. When you see the type of quality you can get at an affordable price, you'll see it's time to make a commitment. Stop by any of StreetSide's communities for a tour.